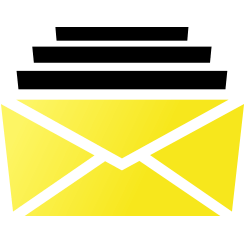 ARCSERVE UDP ARCHIVING
Protect your vital email records and simplify compliance—on-premises, or in a private or public cloud.
Diagram
How it works
Designed for single or multi-tenant architectures, Arcserve UDP Archiving enables modern email archiving management for multiple divisions, locations, or end users with on-premises or cloud-based platforms such as Microsoft Exchange, IBM Domino, Microsoft Office 365, and Google Gmail. It does not install any software on the email server but instead, runs as a virtual appliance offered as VMware OVF, Microsoft Hyper-V, and Amazon Web Services AMI.

It can be deployed on-premises, or in a public or private cloud, and uses Single Instance Storage (SIS) to reduce archive storage. Messages with the same message ID are stored only once.

For Office 365, journal email is received from Exchange Online and is encrypted and stored in the Arcserve UDP Archiving data store.

Corporate policies are applied by choosing messages to retain or exclude (based on sender, receiver or keyword), setting retention schedules, and applying legal holds and disposition policies.

Secure access control is designated by function: Super-administrators and administrators manage the policy but have no access to view emails, auditors have access to view all emails, and employees only have access to view their emails via Outlook, web or mobile.

Administrator(s) and authorized users can run granular searches against all email data, export search data and apply legal hold requests. Data can be extracted from the archive and loaded back into the primary mail system to protect against data loss or deletion.

Arcserve Advantage
CREATED WITH THE UTMOST IN USABILITY AND DESIGN

Like all our solutions, Arcserve UDP Archiving was developed to deliver a consumer-grade user experience. That's why you can manage all robust capabilities with a few quick clicks on a single management interface.

BACKED BY DEEPLY KNOWLEDGEABLE PRODUCT SUPPORT

Our teams are among the most experienced in the data protection industry – expertise we pour into supporting our customers and partners.

PROFITABLE FOR CHANNEL PARTNERS

Channel partners can profitably adopt and manage Arcserve UDP Archiving to support customers with robust capabilities on- and off-site, as well as across multiple tenants and languages.
Archiving Solution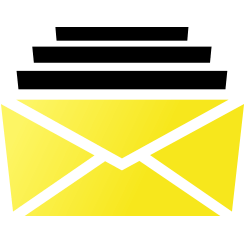 Email is the life blood of every organization and it must be preserved for user productivity, compliance and legal discovery. Legacy email archives are commonly used to off-load email from Microsoft Exchange and other leading email servers and preserve email for discovery and compliance. Click to read more about this critical business process.
Read more
WAVE GOODBYE TO THE COMPLEXITY OF EMAIL ARCHIVING
Often serving as an organization's primary written communication channel, 60 billion new emails are created every day and store over half of all confidential business information. Not only must IT staffs protect these records, they must also address rising storage costs and deliver against legal, regulatory, and corporate governance requirements.
Arcserve UDP Archiving was designed to enable modern email archiving management by equipping you with the capabilities necessary to fully comply with legal and regulatory requirements, while eliminating the cost and hassle of traditional archiving solutions.
Optimize storage and increase platform performance by storing archived email in a location independent from the primary mail system. Eliminate time spent counting employees by protecting unlimited mailboxes and only paying for the storage you use. Make your life easier by using one solution for full email management control.



EASILY COMPLY WITH LEGAL AND REGULATORY COMPLIANCE
Arcserve UDP Archiving makes it easy to comply with stringent legal and regulatory requirements, delivering robust capabilities on- and off-site, as well as across multiple tenants and languages.
NOW YOU CAN:
Automatically capture and retain emails as encrypted, unalterable corporate records right from the moment they're sent and received
Simplify lifecycle management by automatically removing email records when retention periods have expired
Access specific capabilities made for compliance with the European Union (EU) General Data Protection Regulation (GDPR)
Quickly and accurately search, retrieve, and export emails for legal discovery and compliance audits
Easily implement legal holds and ensure sensitive emails aren't destroyed for defensible disposition